Ten stadiums in nine cities, from Old Trafford to Wembley, will host the UEFA Women's UEFA Euro 2022 matches in England from July 6-31.
Euro 2022 stadiums
Brighton and Hove
Between the South Downs and the sea, just 60 minutes by train from London, Brighton & Hove is home to world-famous attractions – from the historic Royal Pavilion and traditional Brighton Palace Pier to the Sea Life Center and i360.
Brighton & Hove Community Stadium
local team: Brighton and Hove Albion
capacity : 30,000 places
It opened in 2011 in the village of Falmer, north of the southern coastal town. In addition to the English Premier League matches, the stadium hosted matches for the England women's team and hosted matches for the 2015 Rugby World Cup
July 11: England v Norway (Group A, 9:00pm).
July 15: Austria-Norway (Group I, 9:00 pm).
July 20: Quarter-finals (9:00 pm).
London
As a cosmopolitan city, London remains one of the most diverse, exciting and vibrant places to visit. Not only is it the most connected city in the world, it is the thriving capital of England that offers a world-class experience, and celebrates international sport like no other.
Brentford Community Stadium
home team : Brentford and London Irish (rugby)
capacity: 17,000 places
The West London Club's new stadium was recently opened. It replaces Griffin Park, which was the home of Brentford from 1904 to 2020.
July 8: Germany-Denmark (Group B, 9:00 pm).
July 12: Germany-Spain (Group B, 9:00 pm).
July 16: Denmark-Spain (Group B, 9:00 pm).
July 21: Quarter-finals (9:00 pm).
local team: England
capacity: 89,000 places
The modern Wembley Stadium opened in 2007, and the old stadium and its Twin Towers were demolished six years earlier. It will host the Euro 2020 final, having hosted the 2011 and 2013 UEFA Champions League finals, as well as several domestic finals, including the FA Women's Cup. 80,203 spectators for the women's soccer final at the 2012 Olympics is a European record for women's soccer.
July 31: Final (6pm).
Manchester
Known the world over as the cradle of the Industrial Revolution, Manchester has a proud history in science, politics, music, the arts and sports. Today the city combines this heritage with a progressive vision to become a city that surprises and delights in equal measure.
Manchester City Academy Stadium
local team: Women's / youth Manchester City
capacity: 4700 seats
Located on a bridge from Manchester City's main square, the Academy Stadium opened in 2014. It hosted the 2017 and 2018 UEFA Women's Champions League semi-finals. It is part of a complex that also includes 14 full-size training pitches.
July 10: Belgium vs Iceland (Group D, 6:00 pm).
July 14: Italy – Iceland (Group D, 6:00 pm).
July 18: Italy-Belgium (Group D, 9:00 pm).
Milton Keynes
The new town of Milton Keynes is one of the fastest growing places in the UK. Located between London and Birmingham, it was the largest and most successful of the post-war "new cities". It now has a population of over 250,000 and its economy is thriving. Milton Keynes is a global leader in smart, sustainable innovation and green technology.
local team: MK Dons
capacity: 30,000 seats
It opened in 2007 in the southeast suburbs of the city. England's Under-21 women's and men's teams have played here on several occasions. It hosted three matches in the 2015 Rugby World Cup and regularly hosts concerts.
July 8: Spain-Finland (Group B, 6:00 pm).
July 12: Denmark-Finland (Group Two, 6:00 pm).
July 16: Finland-Germany (Group B, 9:00 pm).
July 27: Semi-finals (9pm).
Rotherham
A city like no other, steeped in history, industry and innovation. Rotherham is a contrasting area, with green spaces for walking, cycling and even sailing, as well as museums, parks and heritage sites.
local team: Rotherham United
capacity: 12000 seats
Opened in 2012, it derives its name from the land on which it was built in South Yorkshire. Hosted England's first women's match in 2016 and hosted the 2018 UEFA European Under-17 Championship
July 10: France vs Italy (Group D, 9:00pm).
July 14: France-Belgium (Group D, 9:00 pm).
July 18: Iceland-France (Group D, 9:00 pm).
July 23: Quarter-finals (9:00 pm).
Sheffield
Sheffield is a city better known for the things made there – think cutlery, silverware and the invention of stainless steel – than for the landscape in which more than a third of the city is located. At Peak National Park, the five rivers and seven hills upon which Sheffield is built create the perfect environment for exploring the great outdoors.
local team: Sheffield
capacity: 30,000 seats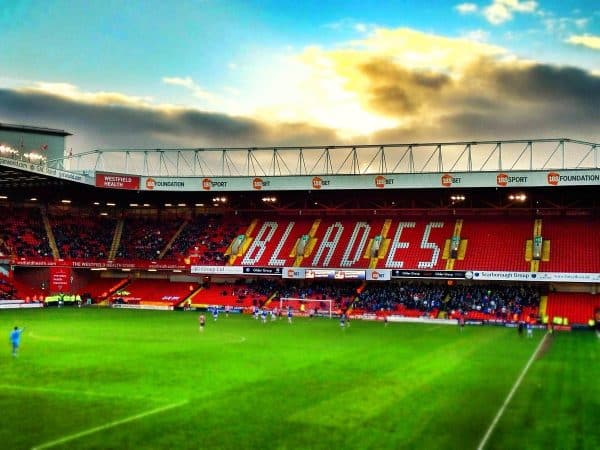 A cricket ground was opened in 1855, and football was first played here in 1862 between the two oldest clubs in the world, Sheffield FC and Hallam FC. Sheffield United has played at this stadium in downtown Yorkshire since its inception in 1889. Here the first lit game was played in 1878.
July 9: Netherlands-Sweden (Group C, 9:00 pm).
July 13: Sweden-Switzerland (Group C, 6:00 pm).
July 17: Switzerland-Netherlands (Group C, 6:00 pm).
July 26: Semi-finals (9pm).
Southampton
Southampton isn't just a cruise stopover destination, it's a coastal city rich in history, culture and activities, with excellent transport links and connections to the rest of the country.
local team: Southampton
capacity: 32000 seats
The South Coast Stadium opened in 2001, with more than 25,000 spectators attending the FIFA Women's World Cup qualifier between England and Wales in 2018. The name pays tribute to St Mary's Church, located near the stadium, whose members founded what became Southampton FC.
July 7: Norway v Northern Ireland (Group 1, 9:00pm).
July 11: Austria-Northern Ireland (Group A, 6:00 pm).
July 15: Northern Ireland v England (Group A, 9:00pm).
Trafford
A vibrant blend of proud industrial heritage, lush green spaces and thriving cities, Trafford is a familiar destination for sports fans, and regularly welcomes visitors from all over the world to its main sports grounds. The town is home to two of the UK's most famous sporting venues at Old Trafford: Manchester United's 'Theatre of Dreams' and the historic Lancashire County cricket ground.
local team: Manchester United
capacity: 74,000 places
Opened in 1910 to host Manchester United, it is the largest club stadium in the United Kingdom. This is where the biggest football matches were held, including the 1966 World Cup, Euro 96 and the 2012 Olympics (men's and women's football tournaments), as well as the 2003 UEFA Champions League Final.
July 6: England-Austria (Group A, 9:00 pm).
Wigan Crown
Wigan is a vibrant and diverse region, where people want to work, invest, live and visit. Centrally connected to the major cities of Manchester and Liverpool, Wigan is an ideal location for accessing the UK's transport network.
home team : Manchester United Women's/Youth and Leigh Centurions (Rugby League)
capacity: 8000 seats
It opened in 2008 to host the Leigh Centurions and then the 2013 Rugby World Cup. The United Nations youth teams moved there in 2014. Four years later it became the first home of the new women's team. It is part of a larger athletic facility that also includes a campus for Wigan College and Lee.
July 9: Portugal-Switzerland (Group C, 6:00 pm).
July 13: Netherlands v Portugal (Group C, 9:00 pm).
July 17: Sweden-Portugal (Group C, 6:00 p.m.).
July 22: Quarter-finals (9:00 pm).
Nicolas Depress